About us
If you're hungry in Footscray, Jim Wong Restaurant is going to be the place for you to go. The Chinese and Asian restaurant has one of the largest menus around, allowing you to get soups, beef fillets, squid, noodle dishes and even duck.
Intense flavours are found throughout the menu and this comes in the form of rich sauces, fresh vegetables and spices, and more. When you don't think it's possible to hit more of a jackpot from food at Jim Wong Restaurant, the desserts impress you even more.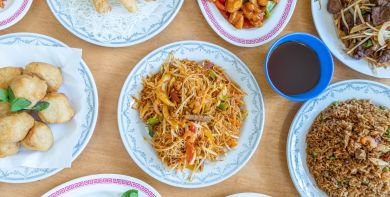 Reviews
Sophia
"We loved the delicious Chinese food and prompt delivery. Thank Jimmy Wong's we will miss you!"
20/12/2019
Karen
"It was delicious and fresh"
14/12/2019